At the end of June, in order to welcome the 100th anniversary of the founding of the Communist Party of China, Ms. Wu, an advertiser in Shanghai, wanted us to come up with a set of Party building advertising plans. The entire road needs to be paved, which plays a vital role in brightening and includes the special meanings of Party building process.
The designer thought a lot of ways. Finally, we come up with that from the start with the Party's founding based on the meanings of the activity. As a node every ten years, we can project a GOBO every ten meters with the red and yellow color of the Party flag, and projection is from 1921 to 2021 eleven year node pattern.

Ms. Wu was worried about whether the Noparde projector installs outdoors. As a matter of fact, Noparde projector is equipped with ip65 of waterproof gradade No matter in the rain in Shanghai, you can use it indoors or outdoors.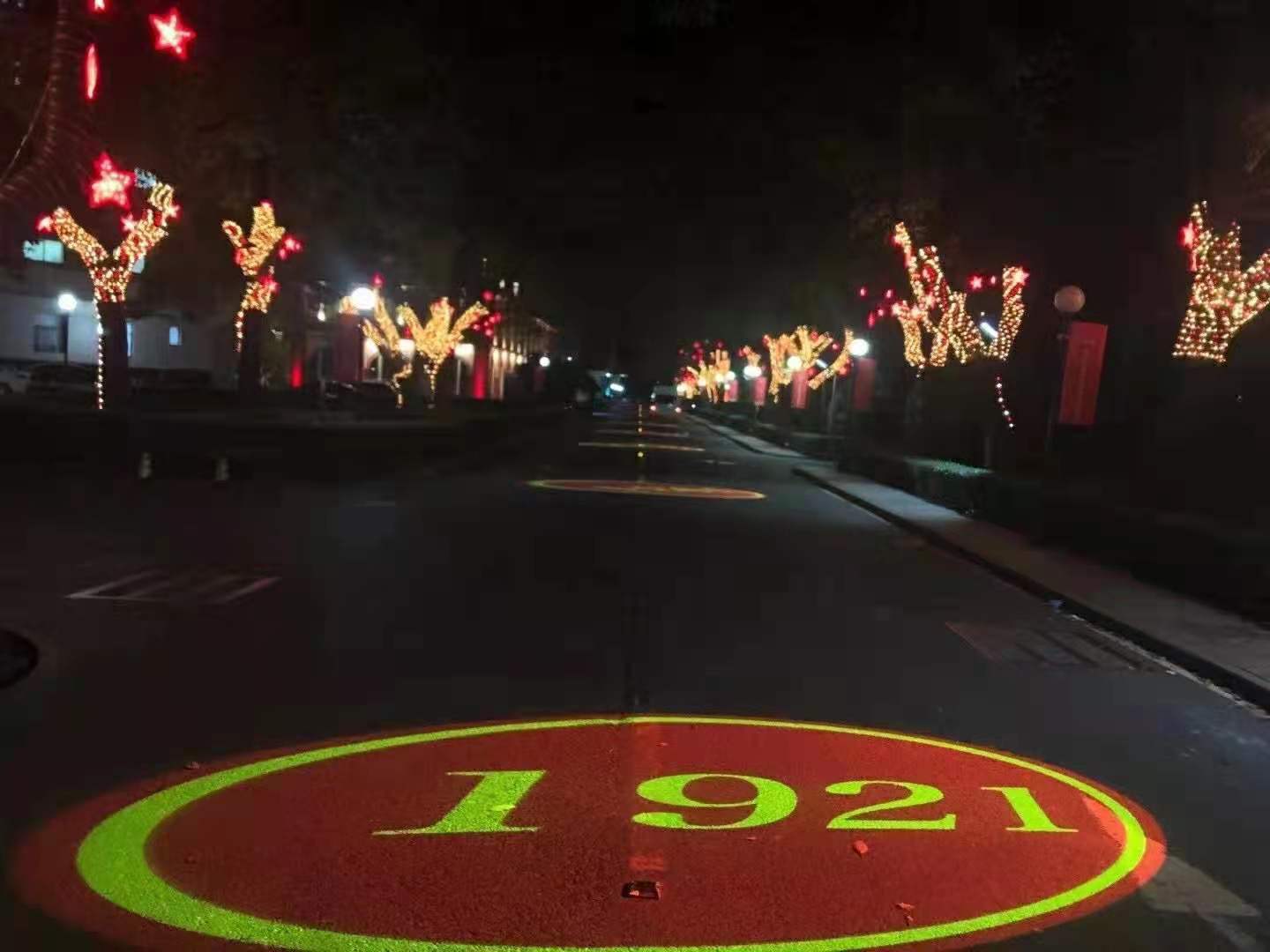 Secondly, there is no place to install on both sides of the road so that we suggested that it was installed. Not only is it hidden, but the distance of the projection is up to 6 meters more. The projection pattern is about 2 meters in diameter. The brightening effects are more atmospheric.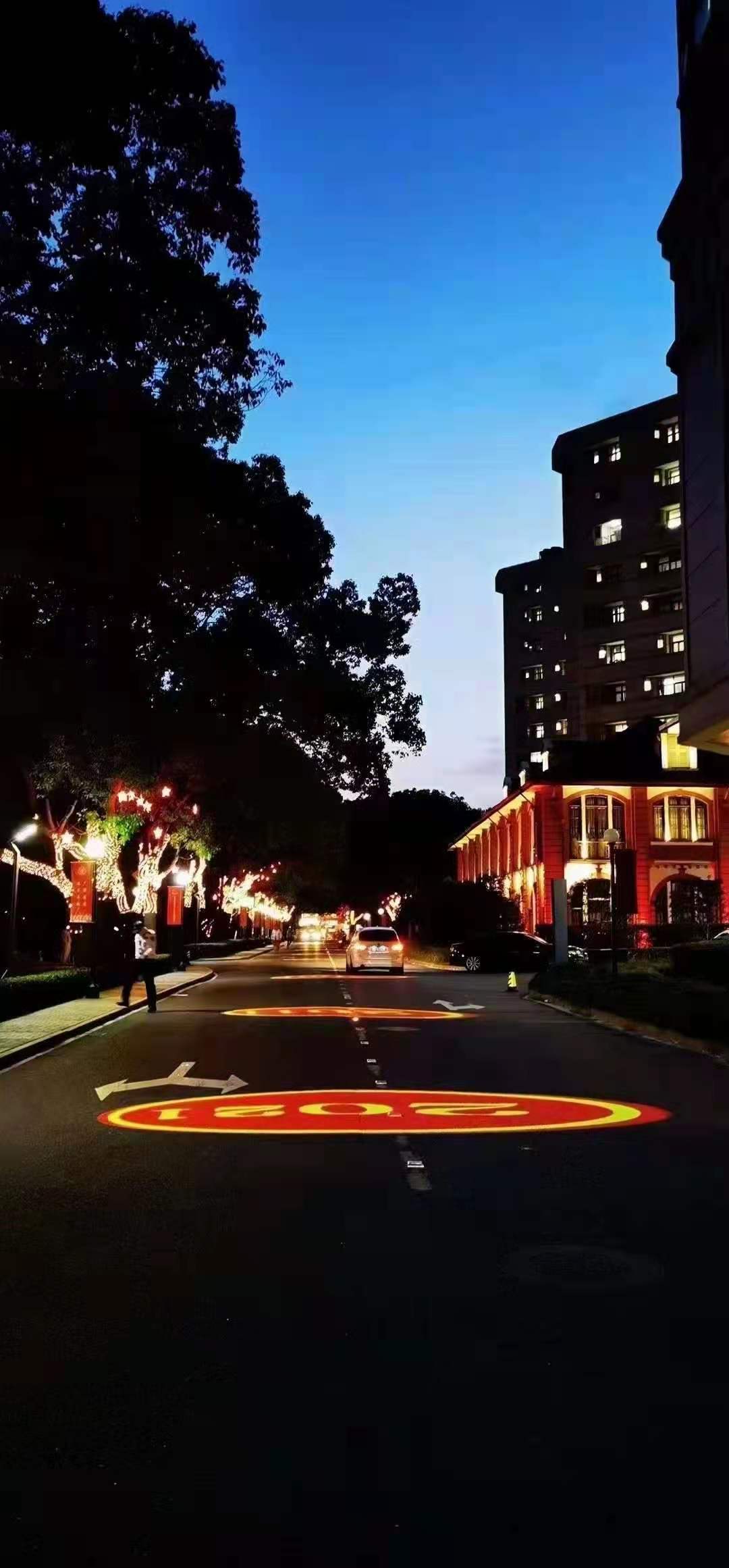 The customer gave us feedback on the final effects through aerial video. Let's enjoy a part of the videos.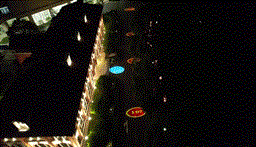 Walking and seeing the brightening road, children or citizens can further cultivate and enhance our patriotism!