Plaza lighting, which uses water wave lighting, has some expected effects. The followings are effects that the water wave lighting editor in Baihuili shares and we operated.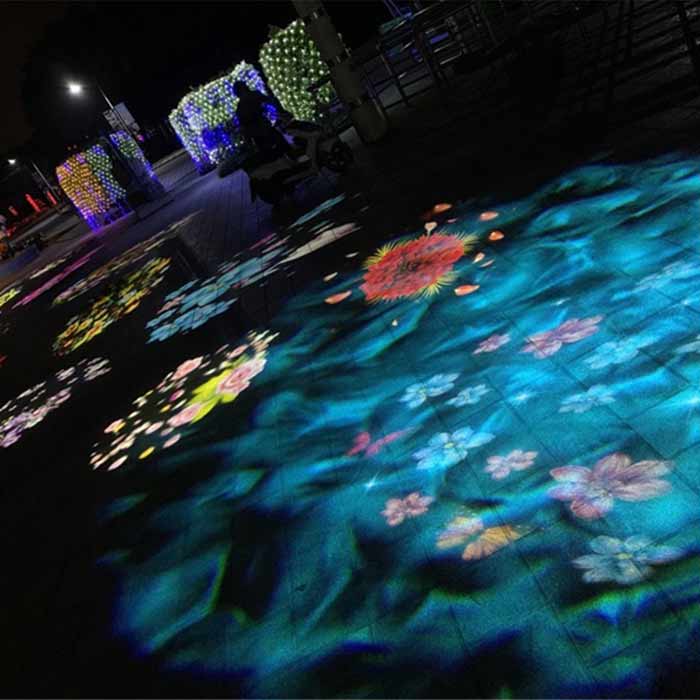 Plaza lighting uses the water wave lighting and some patterns with lotus and fish to give us a visual experience.
Stores make full use of the water wave lighting to create an atmosphere and let you experience some faint ripples of water flowing under your feet.
Water wave lighting is a projector that could create an atmosphere designed from an image of the faint ripples of water flowing. And water wave lighting with application source is divided into lasers and LED. And water wave lighting of the light source is also  divided into bubble and led lighting source water wave lighting. According to the application categories, it can divide into non-waterproof indoors and waterproof water wave projector outdoors. The water wave lighting is variable, and it can show the full color or monochromatic, even it can stack up more color together. What's more, the  fluctuation range of the water wave is adjustable mostly.