As a car residence, a parking lot is a place where the car needs to go through. But how to add more incomes on the advertising in addition to the parking fees. At this time, we need to use the advertising projector. The image-changing advertising projector produced by our company supports a 4-picture rotation projection, which is equivalent to a projector that can hold 4 advertisements and realize efficient advertising benefits. And it can provide extra and considerable incomes for a parking lot.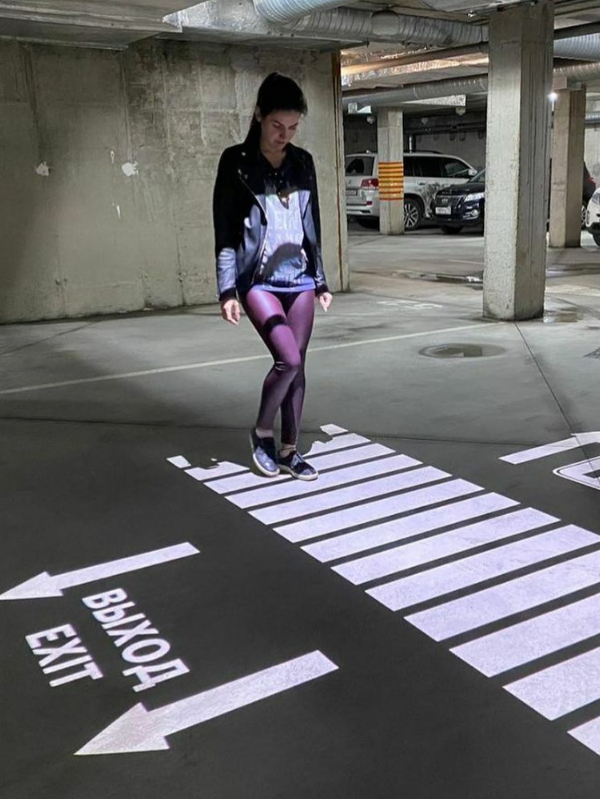 According to relevant department research, our country has 387million vehicles. Both incomes and consumption of this group belong to our country's high-quality people, and they are the primary consumers of various luxury products and high-end products. Our parking lots have an advantage in advertising for this type of manufacturers.
According to relevant research reports, car owners stay in and out of the parking lot for 15 minutes, the average number of times a day enters and exits the parking lot. The average monthly contact with the business district is more than 4 times. It guarantees that underground parking lot advertising has features of high contact time and frequency directly. Secondly, an advertising projector can bring some different visual effects to the owner of the car. We have better catch the people's attention to guarantee the advertising effects can express effectively, and the audiences can receive the advertising information from you. It can maximize the effectiveness of advertising costs and avoid wasting the advertising budget.
The advantages of the advertising projector in the parking lot:
1.The cost is lower: Compared with products such as display screens and luminous characters, the use of an advertising projectorto promote advertising costs is lower.
2.The publicity effect is better: The light in the underground parking lot is weak because it isunderground. But advertising projector's light is enough, and the advertising is clear and natural so that it's favored by the advertisers.
3.Installation is more convenient: The projection lamp is small in size, and the projection angle is diversified, so the installation is more convenient.