Lighting outdoor is an essential part of the process of the city. In the meantime, they use many led projectors to lighten the landscapes. Not only can it beautify the city and be attractive, but also improve the city's visibility; Outdoor projector, the first choice to lighting outdoor, compared with other lighting products, the cost of the outdoor projector is lower in the light projects. The small energy consumption is suitable for China's national condition, and it can meet various energy consumption requirements.
In life, we all appeal to energy saving and environmental protection. A led projector has advantages of effective energy-saving and going green and environmental protection, and it is applied in many ways. But what can we pay attention to outdoors and how to create a beautiful night?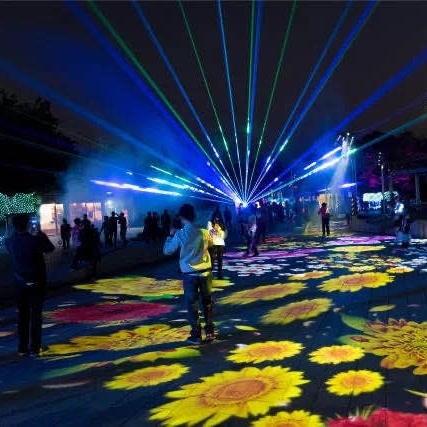 1.A successful lighting project design is welcome by everyone. According to the entire atmosphere, we can create a unique visual feast when facing the primary light and leading light in the light.
2.When facing the lighting projects design, it can use the led projector to preserve the original landscape at night or at other times, and it can add more the charm of the views. Therefore, we should understand the design of the spring and what it wants to express behind it to create the beautiful landscape what the designer wants to express.
3.When selecting the led projector, we should consider the brand of the projector, the material and the after-sales service except focusing on the characteristics of the projector life, color energy saving, etc. It is vital in the process of lighting projection design.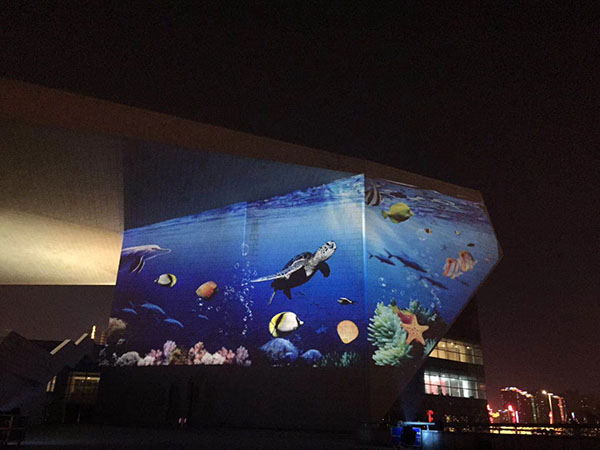 The advantages of selecting projectors in outdoor lighting:
1.The cost of the outdoor projector is lower. Compared with traditional light boxes and other types of stage light equipment, the cost of the projectors is lower.
2.Energy saving is more suitable for China's national situation. Generally, some large-scale light bidding projects have strict requirements on the product's energy consumption, and the energy consumption of the projectors meets the requirements.
3.The installation is more convenient. Compared with other lighting equipment, the installation of the projectors is more convenient.
If you want to learn more about outdoor projectors, please pay attention to us.