Why can we think that the water wave projector helps the urban lighting? It is beneficial to the characteristics of water waving projector.
The sparkling projection screen adds a colorful landscape to the city's night sky. The water waving projectors are used more in the urban lighting scheme. The water-waving projectors decorate the scene when the city needs to hold a light show. The following are examples of using water waving projector to lighten the city.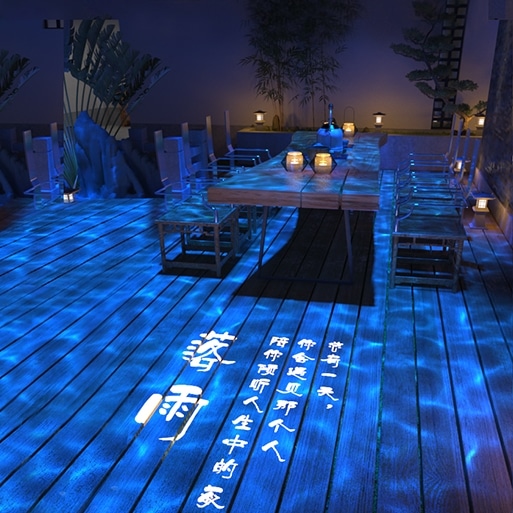 In order to welcome the 40th of Shenzhen's reform and opening up in China, at the light show scene, the water waving projectors are used to decorate the scene. The water-waving projectors and small fish lights are integrated, and the natural landscape is perfectly projected through the projection. Dozens of sets of color-changing projections are projected on the decorated square, presenting colorful natural landscape in turn, giving a new visual experience of viewing the light show.
When looking at the fish swimming freely on the water, the golden koi seems to convey good wishes to everyone, and Shenzhen will have a better tomorrow. This effect is created by integrating a water-waving projector and dynamic fishing light. The beauty of the night sky and the beauty of the ground hit the scene personnel's eyeballs, and the scene's atmosphere was like a poetic fantasy.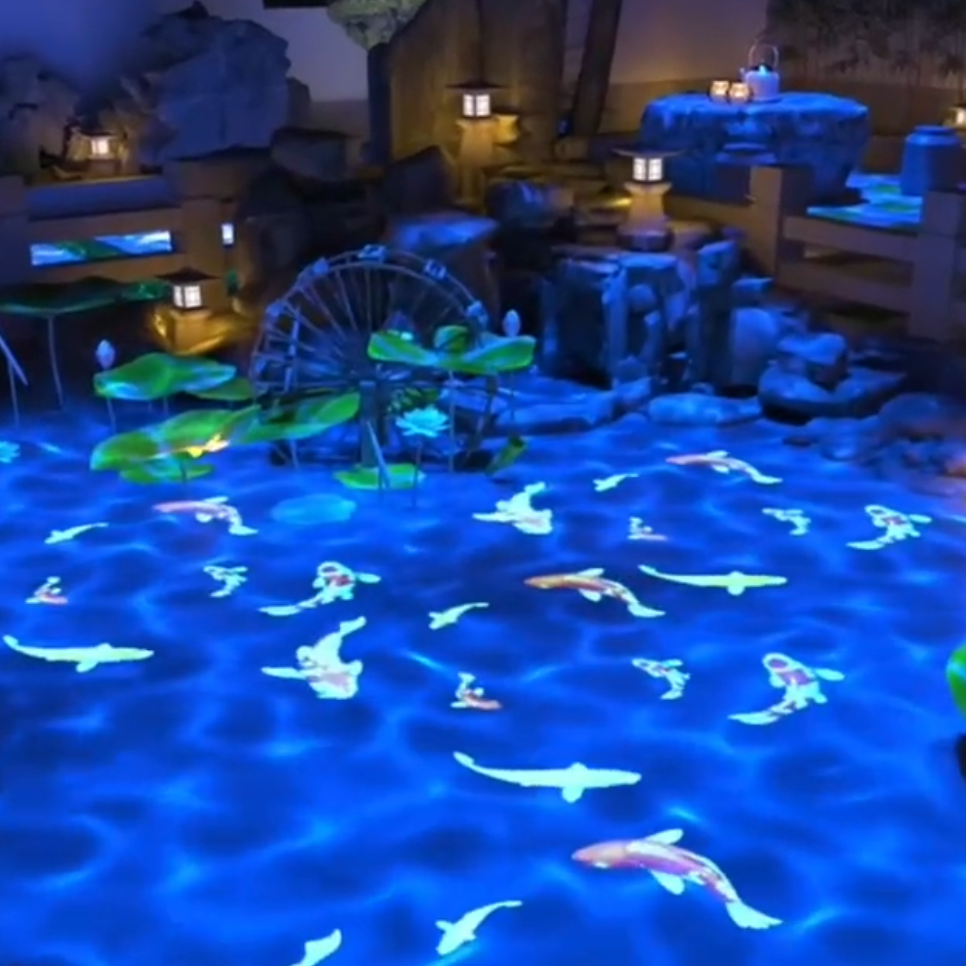 The 21st century is the era of traffic. Large-scale light shows can use water-waving projectors, but merchants also use water-waving projectors for drainage. Whether urban lighting or business drainage, water-waving projectors are first-class auxiliary equipment. The ripple picture easily attracts customers' attention and gains eyeball revenue.