How to install advertising boards and luminous words on the external walls? Noparde high-power projector makes you save effort and money and take it easy.
Mr. Yang, who is in the advertisement company in Suzhou, Jiangsu province in China, ordered three high-power projectors for his consumers.
Now they have two GOBOs but have three projectors, so are you curious? The reason was that the consumer projected only 30 meters, but he wants to project GOBOs covered with 25 meters * 6 meters* and to replace the luminous words. According to the general way, 30 meters can only make a size less than 5 meters.
Noparde high-power projector has more scenes to select. To meet customers' demand, we use two projectors which have 700 watts, 0.65 lens splicing. And we can't find the spliced marks, that's to say we can see clearly with several hundred meters.
In the meantime, it occurred a brief vignette. Mr. Yang doesn't inform us of the projection angle, and the projection angle is up to 40 degrees. The angle is too big to cause the projection pattern to be out of shape. Compared to other manufacturers, Noparde brand owns unique correction technology about GOBOs. After correction for free, we hardly see the pattern that was out of shape.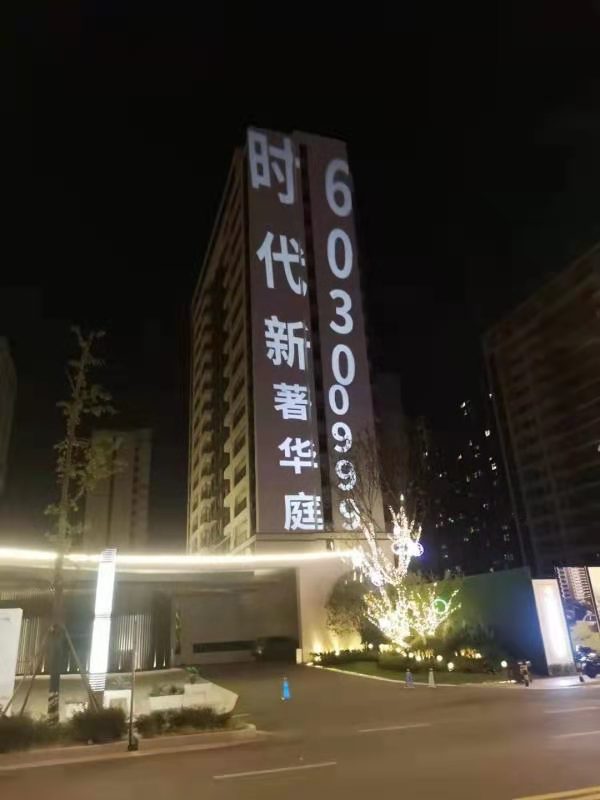 Another effect has a 300 watts projector and its size is up to 8 meters more to save money to do some luminous words.
In the end, the effect of presentation is excellent, and it is easy to change to the pattern. You just need to replace the projector and its price ratio high. The customers of Mr. Yang are delighted. At present, four sets of patterns are designing. Let's anticipate the other effects after receiving the goods.