With the increase in the income level of the Chinese people, the demand for spiritual life has become more vigorous. At present, the cultural and tourism industry has gradually become the darling of current market demand. Major scenic spots across the country have become the focus of the development of cultural and tourism projects. The following is the projection effect in the scenic spot.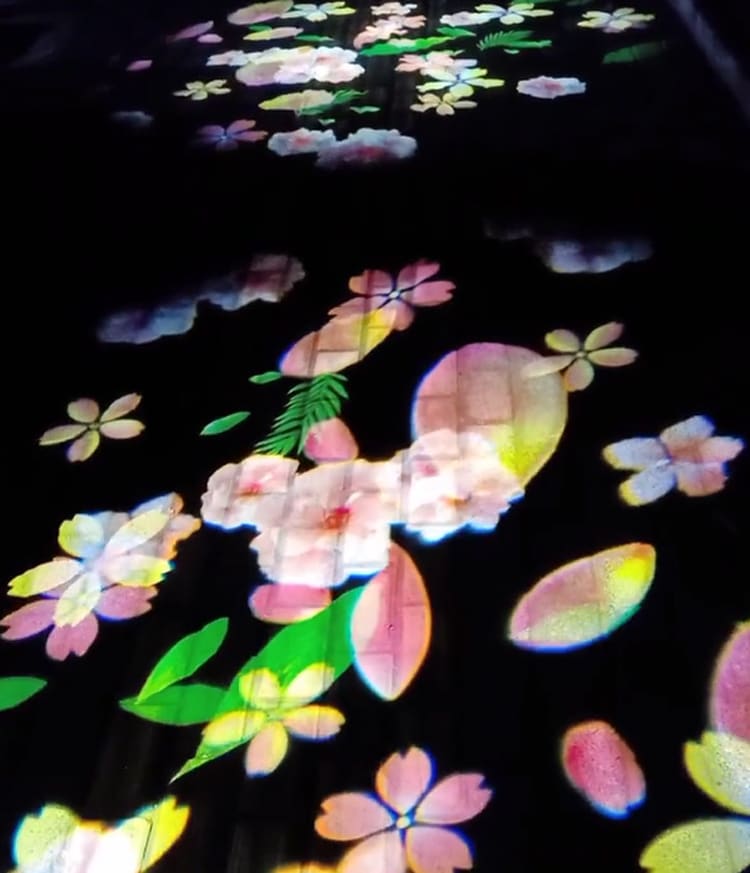 A park in HeBei in China realizes the importance of lighting, and they hope to use the landscape projector to complete the lighting of the scenic spot. Because of the rich experience in lighting in scenic spots, high-quality service, excellent quality and beautiful effects in the lighting industry, the Noparde projector, which focuses on the upgrade, research and development and innovation of projector, is well-known in the lighting industry. Therefore, the park in HeBei in China contacted the Noparde projector. The following is the projection environment of the park.
The park hopes to brighten both sides of the corridor, which is about 50 meters long, and the surrounding environment is dark. So we chose bright and colorful flowers patterns and used a dynamic special effects projector with a larger projection area for projection. The projection effect is three-dimensional, vivid and clear, and beautiful patterns also add a lot of color to the scenic area, attracting many tourists to check in and take pictures.