With the popularity of the projection lamp in the market, various brand projectors came into the market. Therefore, many customers are worried about the quality of the outdoor advertising projector!
But more worry about the real feeling of users who have used the projector, now let's take a look at the effect of the outdoor wall advertising projector purchased last year.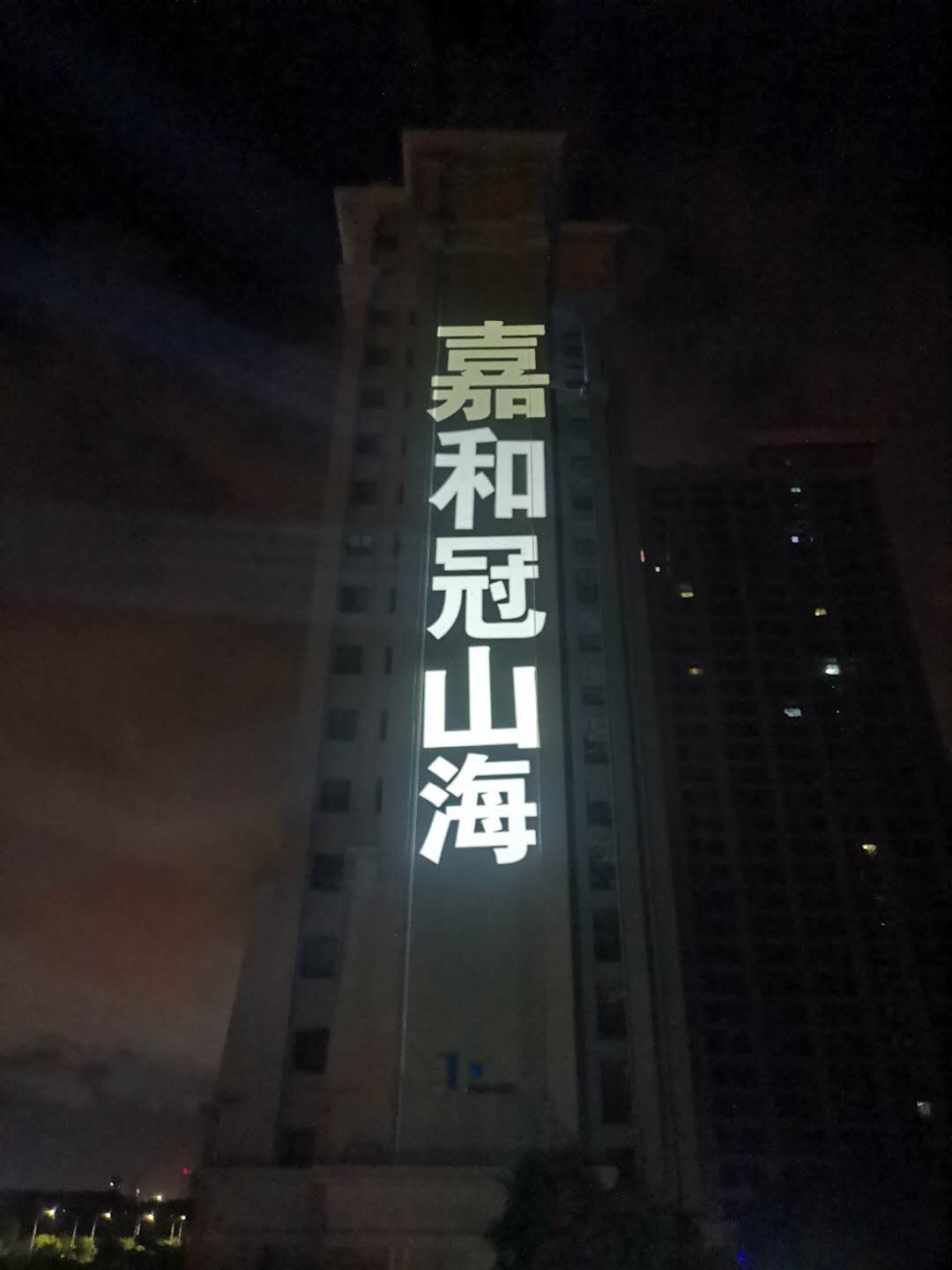 The person in charge of the real estate in China contacted the Noparde brand, and they wanted to project the words "Jiahe Guanshanhai" on the upper floor of the community to promote the real estate. According to the projected location of the customer, the inspection requires a projection distance of about 50 meters. If you want to project a pattern of 10 meters*5 meters, you can use a 700watt projector. The projection effect is very clear and conspicuous, and it can be seen even from a distance of 100 meters. It is worth the luminous characters.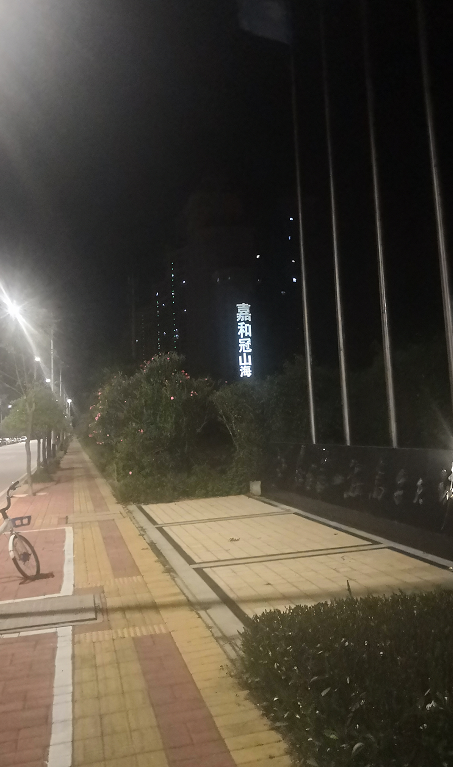 There used to be no one in the building, but now every household is brightly lit. It has not been affected by the sun and rain for more than a year.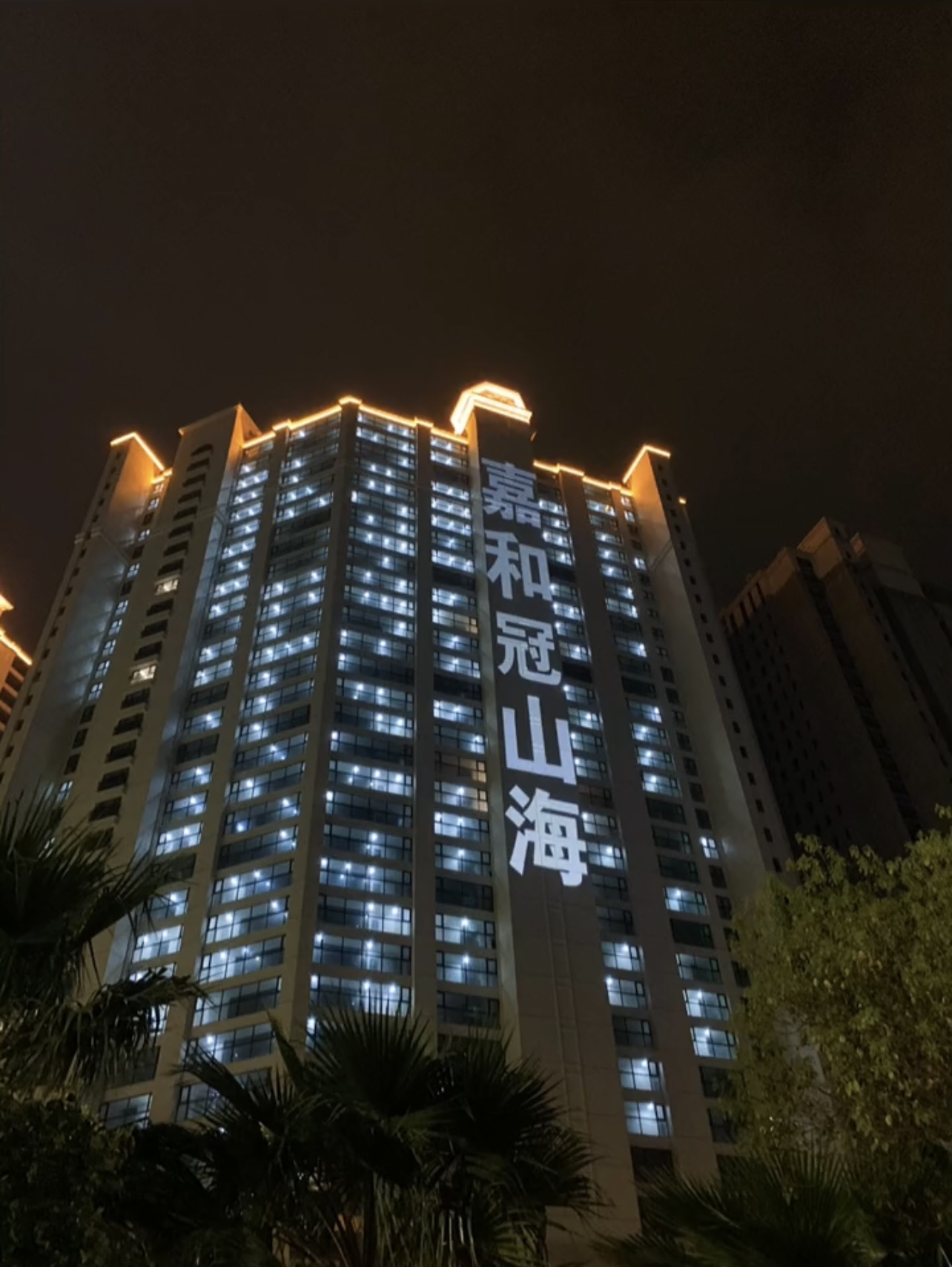 And the imported from Germany Osram lamp beads have also withstood the test of time!
From this point of view, the quality of the Noparde brand projector can withstand the test of time. The customers can use the products with confidence!