The advertising projector is projection equipment for product promotion in modern commercial activities. The advertising projector is equipped with high-definition, high-brightness display characteristics and flexible projection display styles, which occupy a certain extent in the advertising display field. The advertising projectors are divided into static and rotating projectors according to their performance. Static projector refers to the static advertising content and then displays the static advertising content through the principle of lens reflection. The rotating projector products are also divided into 2 types. One is the projector product whose shell can be rotated, and the other is that the pattern is rotating, but the principle of rotation is different.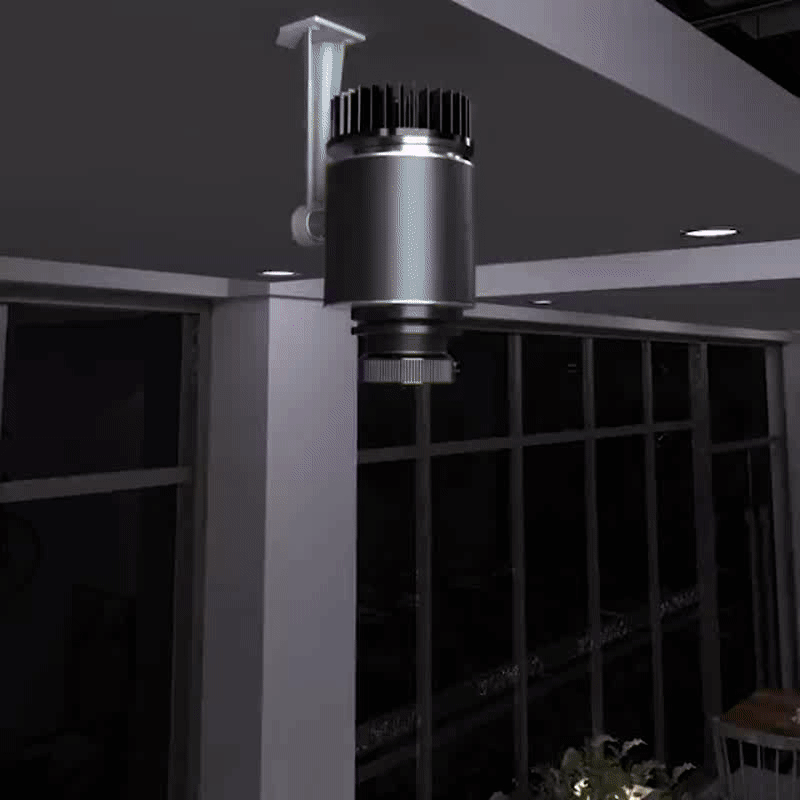 So how to rotate the advertising projector?
First, we talk about the rotating shell projector rotates. It rotates through external interference, and the advertising projector can also rotate through the rotating device. The more important thing is that the pattern can be used for advertising projector, called a pattern rotating projector in the market. Now we mainly analyze how the pattern rotating advertising projector rotates.
The principle of the rotating pattern advertising projector:
The lamp film of the projector realizes the principle of pattern rotation of the advertising projector. The advertising projector comprises projector film-projection, lens-power, supply-house, circuit board and projection lamp beads, which irradiate light on the projection lamp. The pattern is projected onto the external carrier through the refraction of the lens to form an image.