Restaurants projector refers to projecting some fonts on the wall to create an atmosphere for the restaurants. Generally, the restaurant often decorates it and projects some fonts. In principle, the restaurant will project the fonts according to the store's brand what they need. A restaurant projector is a powerful tool for atmosphere creation by projecting the brand fonts to suit the atmosphere creation.
Now the external environment of eating is what the public pursues. Many restaurants are chain types. In order to create the exclusive image of the brand, they will usually be in the restaurant to do some atmosphere creation work in the interior of the brand, and all chain restaurants under the brand will copy following the atmosphere requirements of the head office. When establishing a restaurant brand, it is necessary to make a good positioning and position its brand attributes. And the restaurant brand does a good job in building the main restaurant's atmosphere and creating an internal atmosphere exclusive to the brand. The following is the main advantages of a restaurant brand.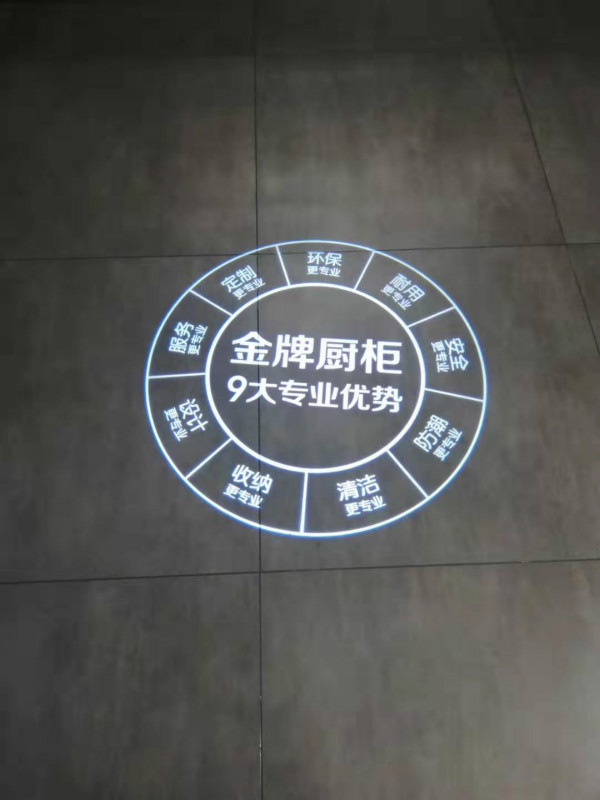 What equipment should be projected for the restaurant's projector?
The restaurant's projectors are displayed through projection lamp equipment. The specific operation steps are to engrave the fonts that need to be projected on the lamp and then refract them to the external display carrier through a high-intensity light source. This carrier can also be used on the wall and the floor or imaged on any bearing. The restaurant's projector has a unique effect in the application of atmosphere creation, and it can play a vital role in the long-term building journey of the restaurant's brand.