As a projection lamp to create an atmosphere, the water wave projector is the first choice for landscape lighting projection and indoor atmosphere creation. The water wave projector has the features of atmosphere creation and low price. The domestic water wave projector industry has tended to mature. With the development of the water wave projector, the water wave projector becomes mature. However, there will still be many single-handed water wave projector manufacturers to add vitality to the market, which will cause many customers not to know which brand of the water wave projector is better when choosing the water wave projector, and which are more famous manufacturers of the water wave projector.
Domestic water wave projector manufacturers have these:
First, the Noparde water wave projector manufacturer: the Noparde brand has been operating in the water wave projector industry for decades. Noparde is a technology-based company integrating the production and research and development of the water wave projector with independent research and development and production. It has a high-power water-waving projector and low-power water-waving projector for the indoor atmosphere, and they are equipped with R&D production capability. We can provide customized services for the water-waving projector according to the customers' needs. We can also issue detailed water-waving lighting plans to assist the project party in bidding for the project lighting customers.
In addition to the Noparde water-waving projector manufacturer, domestic water-waving projector manufacturers include Wharton, Guangnongying and Panasonic. The quality and effect of the water-waving projector of various manufacturers are similar. It mainly refers to the company's later service items. After all, we all know that the water wave projector belongs to the electronic products. And the period of use is short. So we need to ensure the later period, and it is very important to the later guarantee. The Noparde water wave projector supports a 2-years warranty. It will only be replaced without repair when there is any problem, and we will confirm that the customer has a good experience with the lamp!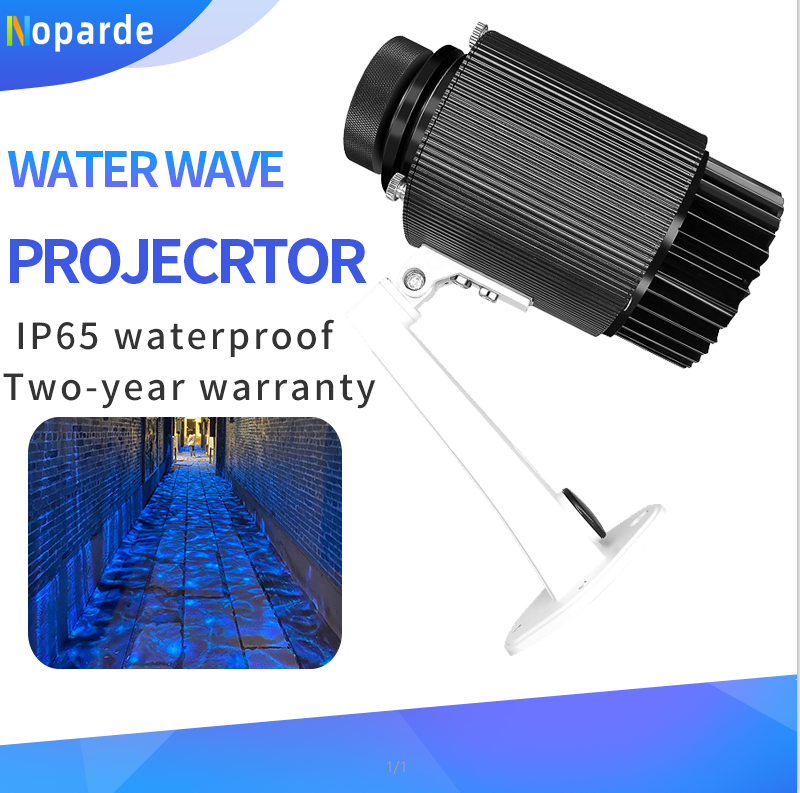 The Noparde water-waving projector manufacturer is equipped with the R&D capability of the water wave projector. Now our company's scientific research team has hundreds of people. We can provide a complete watermark projection lighting program according to the customer's site and improve it with the customers. Our company has its unique technology in the field of the watermarks R&D and production. We provide high-power ultra-long-distance and large-format water-waving projection requirements, which greatly reduces the cost of custom lighting. The independent patent supports water-waving projector can operate for a long time, and the projection doesn't fade or lose frames for a long time!