Falling flower projector is a lamp decoration product specially developed for landscape lighting projection. The falling flower projector can project the dynamic projector product of falling flowers. The projector is also divided into static and dynamic types. The falling flower projector is also a dynamic type that displays the landscape of flowers and falls online through a light projection.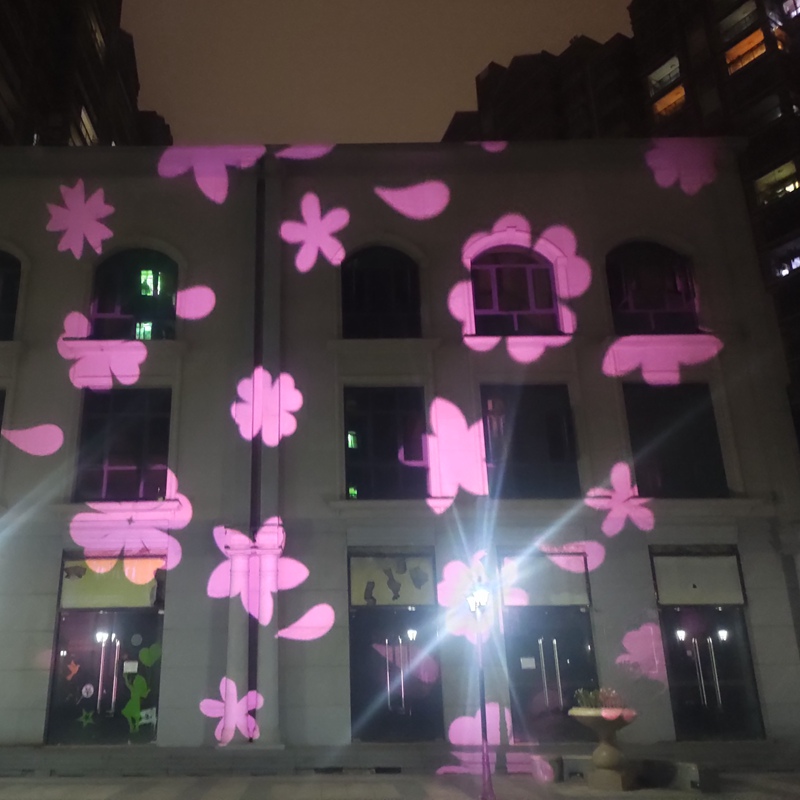 The falling flower projector can move continuously along the arc trajectory to make patterns, characters, etc. The falling flower adds specific controls during product manufacturing, which can control the speed of falling flowers and the time they stay on the ground. The falling flower projector can project the scene of petals falling and the scene of snowflakes falling from the sky.
The falling flower projector can custom content and replace the pattern. The projectors have low cost, low investment and quick results, which are suitable for landscape lighting projects.
Using an advertising projector and the falling follower projector to match the advertising publicity, the advertising effect will be achieved will make your advertisement more attractive and give your advertisement its vitality. Lifelike advertisements are easier to impress customers' hearts.