The ground logo projector is a projection display of the logo and the corresponding advertising slogan. The ground logo projector is a new high-efficiency and fashionable advertising product that breaks through people's inertial thinking.
And the ground logo projectors can make your publicity achieve better and more beautiful publicity effect. The ground logo projectors can display logos, pictures and texts, and they can carry out logo pattern carousel display, pattern overlay display, pattern multi-color and monochromatic display function.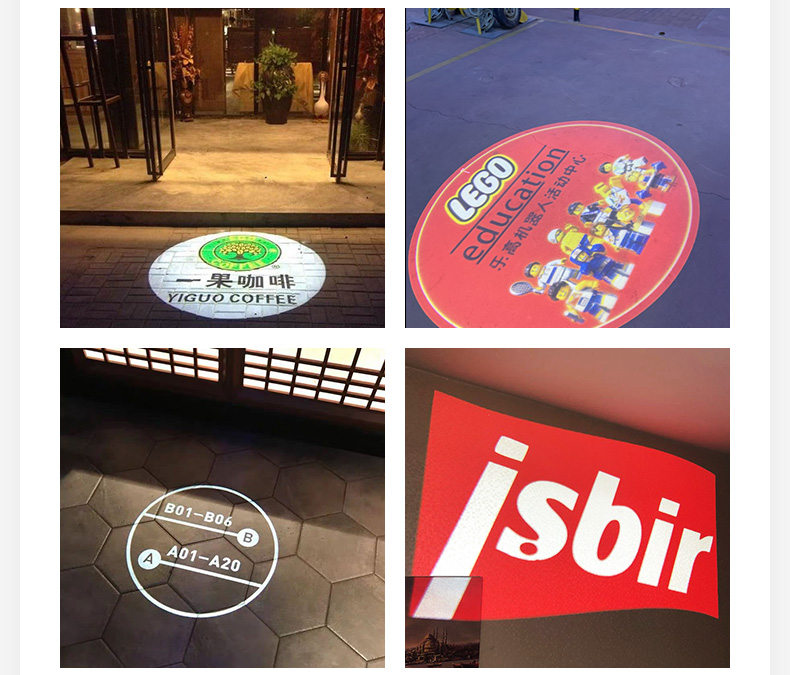 The ground logo projector is widely used in various industries, so why are the ground logo projectors so popular? The following are the advantages of the ground logo projectors.
The ground logo projector can project high-pixel, high-quality pattern images in any area. It displays the advertising images conceived by the business to your potential customers in the form of light, such as, New product releases, stores promotions and other content are displayed in the form of light, some text patterns that enhance the atmosphere of the scene are displayed to increase or strengthen the atmosphere of the scene and give users a new consumption experience.

The main advantages of the ground logo projector are as follows:
1. The cost of using product promotion is lower.
2. The pattern displayed by the projection can be flexible and changeable without being affected by the environment.
3. The size of the pattern is adjustable, and the size of the pattern can adjust at any time.
4. It has a wide range of applications: it is used in supermarkets, specialty stores, shopping malls, office buildings, restaurants, cafes, bars, nightclubs, cinemas and other venues.
5. Compared with traditional display light box products, the ground logo projectors have lower energy consumption and lower cost.