Landscape projector belongs to a high power projector, and the landscape projectors, which are the most widely used lighting lamps for landscape projection, are widely used in various scenic spots. Shenzhen Aladdin Light Technology Co., Ltd can independently develop and manufacture 100w, 200w, 300w, 400, 500w and other high-power projector products, and it is a direct manufacture of high-power projectors for landscape projection. The following are some landscape lighting projects of Aladdin Lighting Technology Co., Ltd.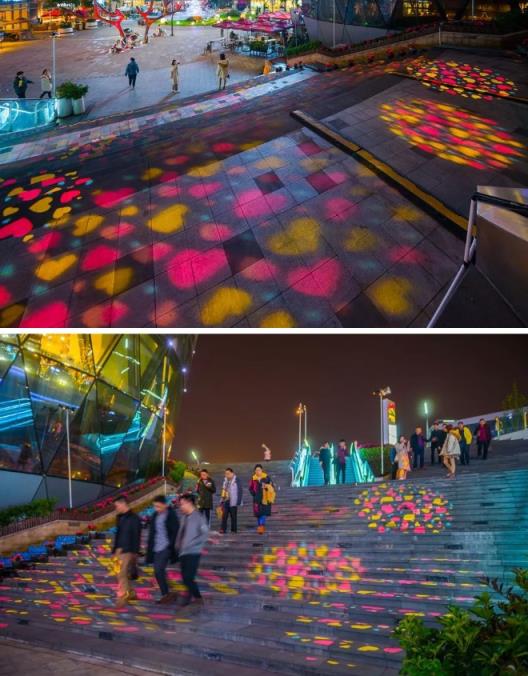 Landscape lighting projectors have good waterproof performance up to IP65 level dust-proof. It has a good heat dissipation performance using industrial-grade, ensuring that the projector can continue to work without flickering, dimming and other phenomena.
Compared with the traditional lighting boxes, landscape projector products have improved seismic performance by several grades, and it has high brightness, clear color gamut light projection. And the projection patterns are up to 2k display standards.
Aladdin company specializes in custom outdoor landscape projection logo film, real estate promotion and sales bar KTV full color, full-color sign light, logo design, computer light, glass pattern piece, metal pattern piece, imaging, stage lighting pattern piece. The landscape projector is resistant to high temperatures.
Recently, the demand for landscape projectors has increased sharply. On the one hand, it is beneficial to improving the national economic level. Various businesses have chosen landscape projectors for lighting projects to enhance the sensory enjoyment of users in scenic spots; on the other hand, the proportion of various variety shows in various TV stations has been increasing, and many shows recording need to be equipped with high-power landscape projector in the scenery area.
Shenzhen Aladdin Lighting Technology Co., Ltd. manufactures landscape projectors in Shenzhen. The company has obtained more than 50 qualification certificates for the production and development of projectors. And it can provide retail and wholesale services for various types of landscape projectors. What's more, they can make implementation plans according to customers' requirements, please don't hesitate to tell us if you have any doubts.