Shenzhen Aladdin Lighting Technology Co., Ltd. manufactures dynamic water-waving projectors. Its Noparde brand water waving projector products have already gained considerable fame in this line. It is equipped with the research and development and production capabilities of dynamic water-waving projector products. At the same time, it has the customized production capacity of water-waving projectors of various sizes and powers. And it has its own patented technology in the lighting of the water-waving projector, and it can assist in the production of lighting schemes and implementation of the lighting schemes. It is the production and research and development of water waving projector manufacturer. The water-waving projector projects the traces of the water ripple fluctuations through lens engraving. And the color of the water-waving projector is displayed in multiple colors, which enhances the visual imagination and the visual impact of the product, such as the following pattern.

Where can the water-waving projector be used?
1. It uses in lighting projects. The application scenarios of water ripple projector are very wide. The large-scale water waving projection makes people feel like being on the rippling lake, enjoying the beauty of nature, while also deeply rooting commercial factors in customers' minds, the effect of matching advertising will be better.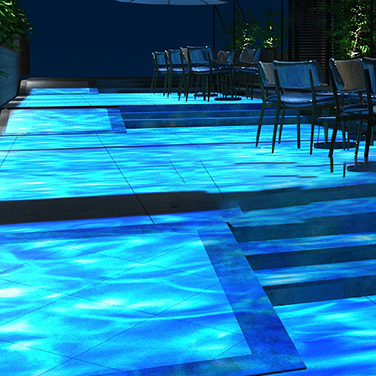 2. Using in the scenic area. The dynamic water ripple projection integrates the scenery of the scenic area and the ripple water scene of the water ripple projector to avoid the visual fatigue of customers and improve the consumption lever of potential customers.

3. The aquarium can also use the dynamic water-waving projector. The dynamic water waving projection integrates with external elements so that the customers can truly and spiritually achieve direct contact with the ocean.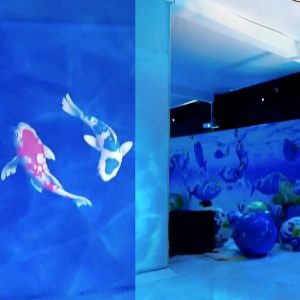 4. The hotel's external walls or internal use the water-waving projector to create an atmosphere. The hotel uses water waving projector for lighting, which can integrate its advertising into the water culture, and it greatly improves the effectiveness of advertising and brings more potential customers.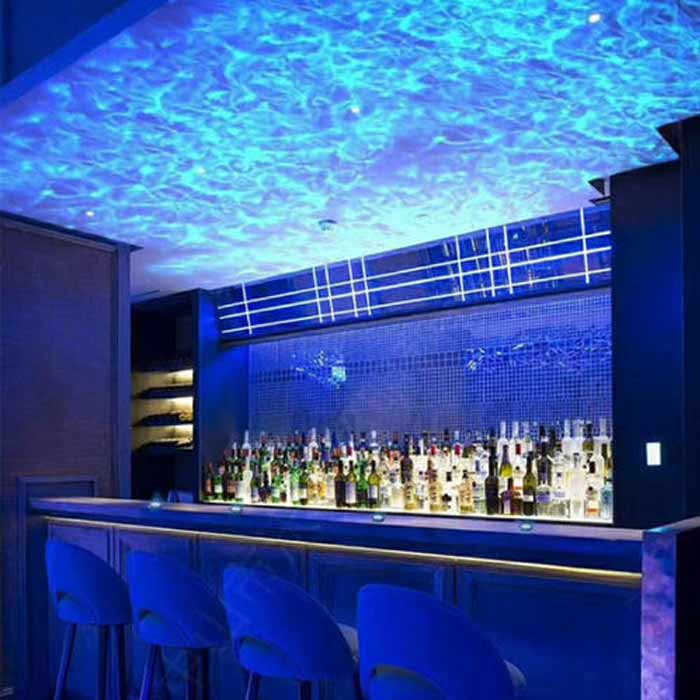 The followings are the advantages of the water waving projector:
1. The dynamic water-waving projector belongs to the projection lamp. Compared with traditional lasers and halogens, the water-waving projector is more energy-efficient and has a lower light-emitting point as a led light source. The heat emitted by the operation is updated, and it supports long-term, uninterrupted use.
2. Using a Meanwell power supply, the Noparde water waving projector consumes less energy than other power supplies, and it has a lower energy consumption and a long use time.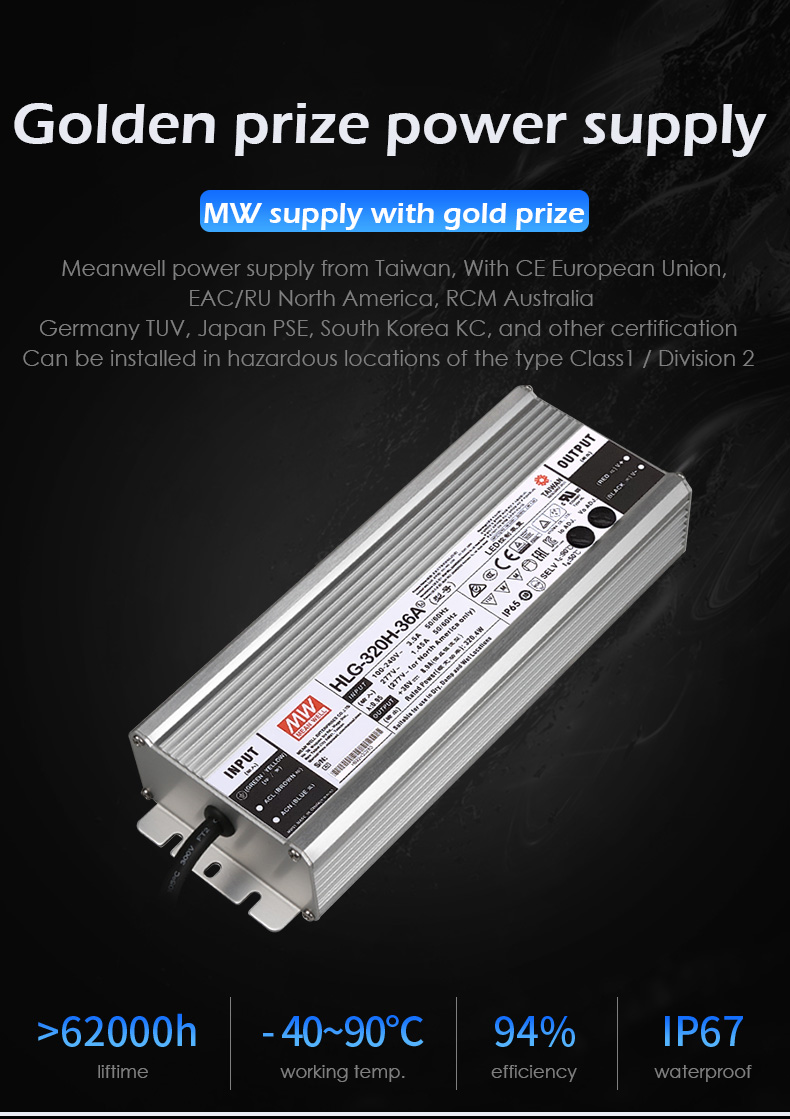 3. Using American Cree lamp beads. The led lamp beads have a long life and brightness. And the projectors are also commendable in terms of product quality. What's more, the greater the projection distance, the greater the experience range.