The water-waving projector is divided into a strip water-waving projector for household use and a commercial water-waving projector. The water-waving projector has its interior decoration and outdoor atmosphere rendering characteristic. The following is the Noparde water-waving projector manufacturer shares some of the effects achieved by the water-waving projector in different places.
The water waving effect applies to the bar, the water waving projection matches with the on-site lighting, they can raise the level of the entire bar by several grades. Expensive lighting decoration equipment can't compare with the effect achieved using a few 30$ water-waving projectors.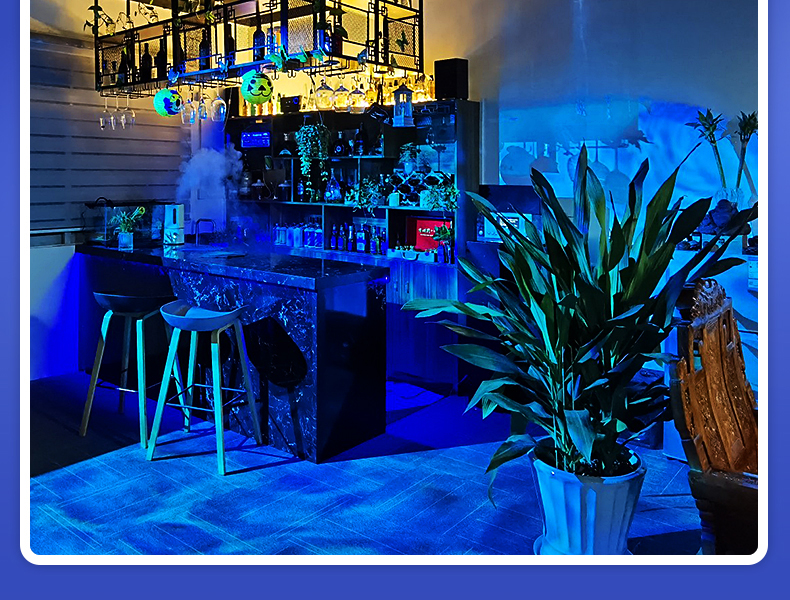 The following is the water waving effect achieved by the water waving projection rendering project on Yingban Street in Qingba, which used 5 sets of 80watt water waving projector, and the cost was about 520$. Still, the laser neon light is about 1000$ and not inferior.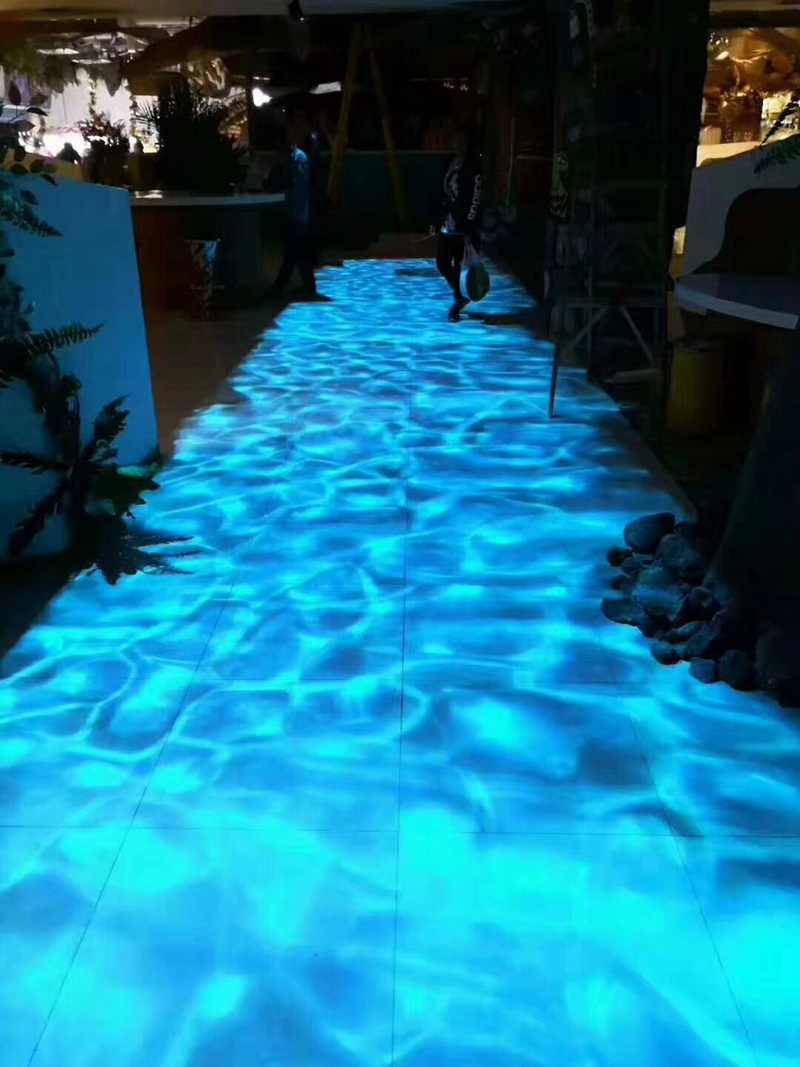 The following is a water-waving effect in a tourism bridge lighting water waving projection project achieved by the Noparde projector. The water-waving lights can attract tourists coming and going and illuminate the front for pedestrians at night.